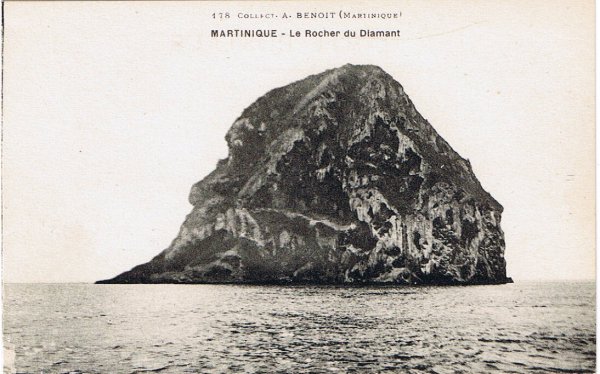 Lors d'un conflit anglo-français en 1804 les anglais ont fortifié et occupé le rocher du Diamant et l'on élevé au rang de navire de sa majesté comme H.M. Sloop DIAMOND ROCK
"On 8 January 1804 CENTAUR was anchored close to the south side of Diamond Rock,...the rock was commissioned as H.M. Sloop DIAMOND ROCK and Lieut. MAURICE's appointment to command her was confirmed by the Admiralty 7 May 1804. "
Il paraît que les navires anglais le salue encore au canon.